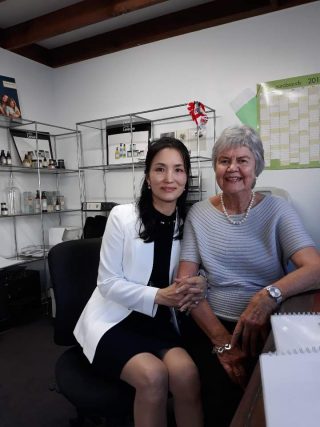 Nellie Tier Story – draft
Nellitre is a pure natural cosmetics company that produces the best naturalistic skin care products through sophisticated hand-work, taking full advantage of the natural healing and skin protection capabilities of seeds, nuts, herbs.
The name Nelliter reflects the real name of Anne's grandmother, one of the two founders. Nelliere, who came to New Zealand as the first young woman to settle in the 1900s, was a passionate botanist. In addition, in New Zealand, where living conditions were poor in all aspects of life at that time, we made and used products by hand based on phytterapy, which was passed on to Ann's mother and Anne, and the know-how accumulated in the process led to the birth of the current Nellitier skincare product.
Nellitier products are currently available in several super-special hotels and luxury lots across New Zealand, especially Huka Lodge, Wharekau County Estate (Britain's crown prince William and Kate, Dutch royal couple, and most recently model, Jessica Gomez).
The eco-friendly skincare Nellitier is truly premium pure natural cosmetics that are manufactured through the delicate manual work of artisans, by carefully selecting each and every fresh ingredient of quality to make the best product. Nelliter products do not contain any harmful ingredients such as parabens, surfactants or mineral oils, nor are additives used to create artificial flavors or pigments.